Before you go! Share this content on any social media platform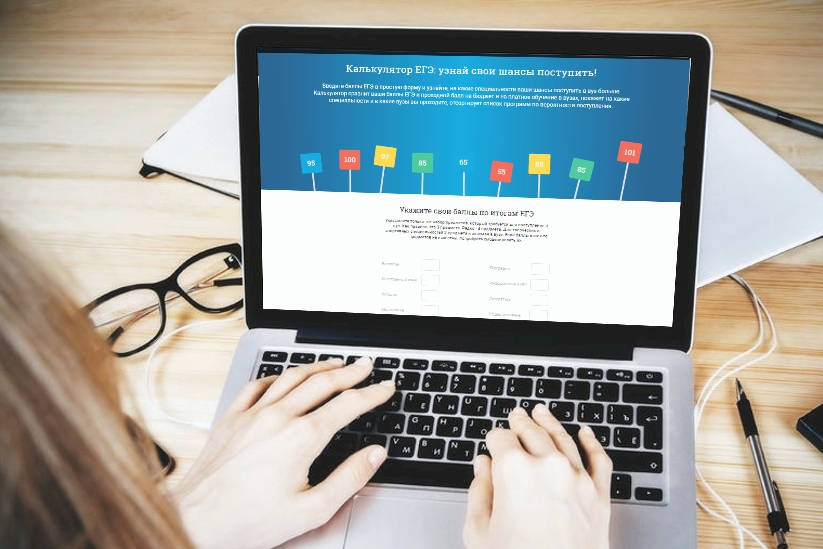 It is known that most graduates submit documents only to one university. And, meanwhile, every entrant has the right to submit documents to five universities, and in each of the three options for training. In fact, the entrant can build his personal ranking of universities on the probability of admission and, depending on the results of the USE, give preference to one or another institution.
The best tool for building the ranking of universities on the probability of admission is the USE calculator. The USE calculator is on a lot of sites for business people, but not all of them can be trusted, because it is not a fact that they contain the correct information. If the site does not specify a year when specifying passing points for a specific specialty of a university, and if it is not the last year, such a calculator can not be trusted.
The mathematics of the USE calculator is based on passing scores on a specific specialty or university program according to the data received last year. Therefore, you should be aware that the USE Calculator does not give an accurate forecast, it only simulates the situation of your receipt on the situation last year. Fluctuations in passing points from year to year may be more or less, but more often – in large. However, as a rule, this spread is not large, no more than 2-5%.
To begin with, you should make up, in principle, a list of universities where you have the specialty and education program you need, and also make sure that in these universities it is expected that the set of exams that you passed or will take.
There are special websites for entrants that aggregate information about universities, specialties and education programs. If you find a specialty page (directions of training) on ​​this site, you can find a list of universities and even educational programs in this specialty.
What if you chose a profession but do not know what specialty and education program will help you get it? No problem. There is a special atlas of professions for applicants . It differs from other atlases of professions in that all professions are associated with specific educational programs of universities. And if you find the profession you need, you immediately get the universities you need and a list of educational programs that will allow you to get the chosen profession.
Suppose you have not decided on the profession yet, but you already know which EGE you are giving. How in this case to act? There are special services that help you decide on the profession, the educational program, the specialty and the university.
Now that you know your EGE, a profession, an approximate list of specialties, educational programs and universities, you can begin to model your admission probability.
For this you can act in various ways. You can use the general USE calculator for all Russian universities, or narrow down the search only in a particular city, for example, the USE Calculator for Moscow universities. You can also evaluate your chances to enter a particular university, for example, the USE calculator EPSU Peter the Great, or even on a specific education profile, for example, check the chances of enrolling in the "Applied Informatics in Economics" program, or on this program in a particular institution, for example, check the chances of enrolling in this program at MPEI.
As a result, you will receive a list of study options indicating the passing scores and will be able to assess the probability of your admission to a particular institution of higher learning for a particular specialty or program. [19659002] Now select the five most interesting options for you and arrange them in the order of probability of your arrival. You will receive your personal ranking of universities by the probability of admission.
You need to apply to all five universities, not one. Thus, if you do not pass through the competition in the highest-priority university, you have a chance to go to other universities. This will allow you to minimize the probability of failure to enter the university in the current year.
Before you go! Share this content on any social media platform
Latest news in nigeria
Nigeria news today
Nigerian newspaper
Nigerian newspapers leadership
Vanguard news
Vanguard news today
Naij news