On April 2, Intel will present seventeen new processors in the LGA1151 construct, belonging to the Coffee Lake-S family. Their key characteristics are known for more than a day, but some details still remained until recently behind the scenes. Thanks to the information on the support pages for ASUS motherboards on the Intel Z370 chipset, the fact that at least some of the new two- and four-core Core 8-core CPUs will be related to U0 stepping was publicized.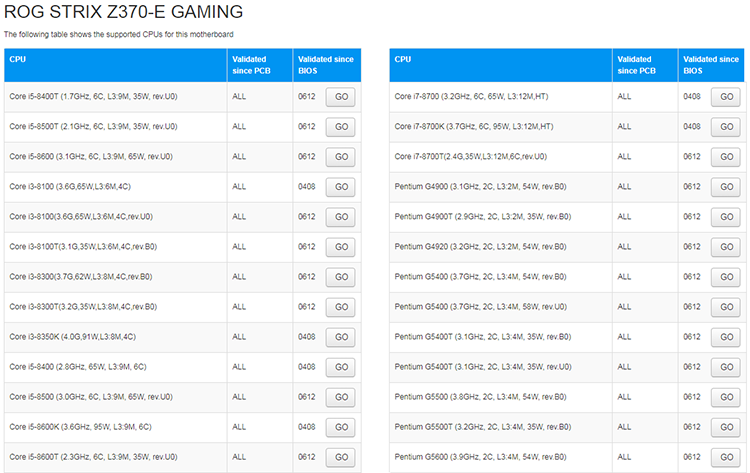 The fact is that in the past year, preparing the release of the processors Coffee Lake-S in a hurry, Intel used Kaby Lake-S crystals for Core i3-8100 and Core i3-8350K – they can be recognized by the stepping identifier of the type "B0". In turn, the six-core CPUs are based on the new architecture, though its advantages over the previous Kaby Lake are not entirely obvious. Accordingly, the current models Core i5-8400, Core i5-8600K, Core i7-8700 and Core i7-8700K are related to U0 stepping. Today we can say that the same stepping is typical for the six-core processors Core i5-8400T, Core i5-8500T, Core i5-8500, Core i5-8600T, Core i5-8600, Core i7-8700T, quad core i3-8100 (in parallel on the market will remain chips of stepping B0), dual-core Pentium Gold G5400T and Pentium Gold G5400.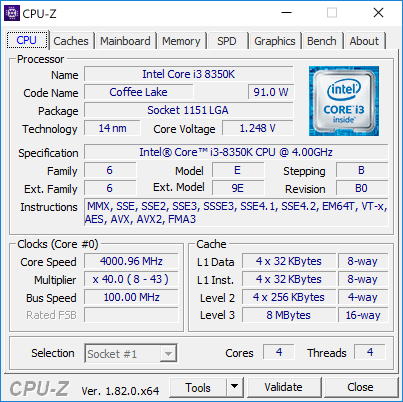 It is impossible not to mention other facts that became known due to the impatience of administrators of the resource asus.com. So, the nominal frequency of the economical processor Core i5-8400T, to which the status of the junior "six core" from Core i5-8400 passes, is not just "2 GHz or less", but only 1.7 GHz. At the same time boost-mode (the maximum frequency is 3.3 GHz) is unlikely to help this CPU significantly accelerate when the cores are fully loaded, including because of 35-W TDP.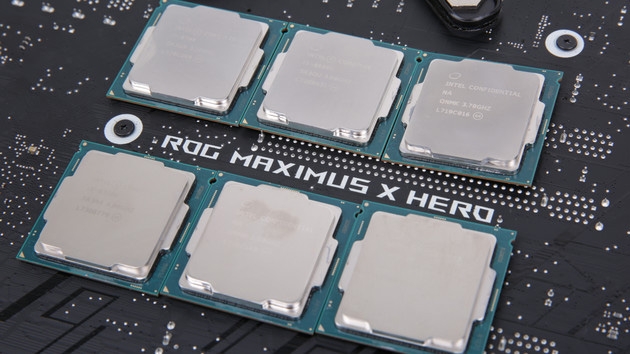 It is also curious that the heat output of the Pentium Gold processor G5400 stepping U0, according to the information on the official website of ASUSTeK Computer, is not 54 watts (like the analog of stepping B0), but 58 watts. However, this is most likely due to a banal misprint.
We hope that along with 17 new models of Coffee Lake-S will not take long to wait and more affordable motherboards LGA1151 – on the chipsets H370, B360 and H310. The appearance of some of them is already known.
If you notice an error – select it with the mouse and press CTRL + ENTER.