The information
has taken a close look at how Siri has gone from one of
Apple
's most promising technologies to a "major issue" for the company. The article includes interviews with a dozen former Apple employees who have worked on the various virtual assistant teams.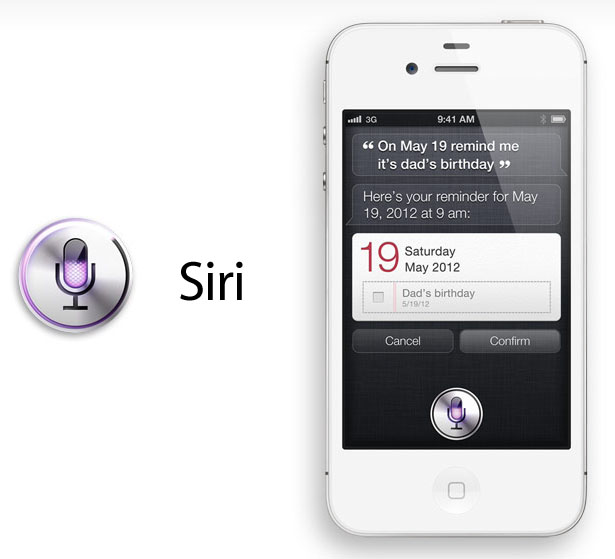 The report alleged that many of the associates had acknowledged for the first time that Apple had persuaded Siri to be included in the iPhone 4s before the technology was completely ready, leading to several internal debates over whether the half-baked one Product should be patched or start from scratch.
Siri's various teams turned into a cumbersome apparatus that engaged in small peat fights and heated arguments over what should be an ideal version of Siri – a quick and accurate information interrogator or a familiar and intuitive wizard that is complex
The team working on Siri was led by Apple's iOS chief Scott Forstall, but his attention was reportedly shared by other major projects, including the upcoming launch of Apple Maps. As a result, Forstall took over Richard Williamson, who also led the Apple Maps project, to lead the Siri team.
According to the report, several former employees said Williamson made a series of decisions that the rest of the Siri team disapproved of, including a plan to improve the assistant's skills only once a year.
Williamson wrote in an e-mail response to the report that it was "completely wrong" that he decided that Siri should not be continuously improved.
He said decisions regarding "software and server infrastructure technical leadership" were made by staff below his level while he was responsible for getting the team on the right track.

"After the launch, Siri was a disaster," Williamson wrote. "It was slow when it actually worked, the software was riddled with serious bugs, and these problems are unique to the original Siri team, certainly not mine."
Forstall and Williamson were both dismissed by Apple in 2012 after the botched launch of Apple Maps on iOS 6. The interviewed former employees complained that they had complained about the loss of Forstall, which " believed in what they did ".
Another interesting treat is that the Siri team apparently did not hear about HomePod until 2015. Last year [Bloomberg News] reported that Apple had developed several speaker prototypes from 2012, but the Siri team probably knew nothing of Apple's culture of secrecy.
As a sign of how unprepared Apple had to deal with a rivalry, two Siri team members told The Information that their team had not even heard of Apple's HomePod project in 2015 – after Amazon unveiled the echo in late 2014, was one of Apple's initial plans to introduce its loudspeaker without Siri, according to one source.
The report says that Siri is the main reason the HomePod is "below average" Siri's abilities are "limited compared to the competition," including Amazon Alexa and Google Assistant.
The most notable flaw in Siri's development is that there is still the third-party developer ecosystem that believes key to the original Siri vision. Apple finally launched SiriKit in 2016 after years of abandoning the project and shifting resources to other areas. […]

But SiriKit has not fulfilled its promise yet. So far, there are only ten activities – Apple calls them "intend-domains" – such as payments, book trips, to-do lists and look at photos. Several senior engineers who worked for SiriKit left Apple or left the project.
Some former employees interviewed said, "While Apple has been trying to reinvent itself as a service company, its core is still in product design."
Apple responded to today's report by stating that Siri was "the most popular voice assistant in the world" and propagated "significant progress" in terms of performance, scalability and reliability of the assistant.
"We've made significant progress on Siri, scalability and reliability, and have used the latest machine learning techniques to create a more natural voice and more proactive features," Apple wrote in its statement. "We continue to invest heavily in machine learning and artificial intelligence to continually improve the quality of the answers Siri offers and the breadth of questions that Siri can answer."
The full-length article is a worthwhile read for those who want to learn more about Siri's internal struggles and inadequacies.
The Information: The Seven Year Itching: How Apple's Marriage to Siri Became Sour
SOURCES: TECHCRUNCH.COM GSMARENA.COM MACRUMORS.COM
WIRED.COM FIRSTPOST.COM ANDROIDCENTRAL.COM