Speaking of the Ryzen 3 2200G and Ryzen 5 2400G processors with integrated Vega graphics, AMD did not say a word about their 35-watt counterparts, although rumors about the economical desktop Raven Ridge for the AM4 platform will soon be two months old. The upcoming release of the Ryzen 3 2200GE and Ryzen 5 2400GE models with a little heat can be said with complete confidence, as motherboard manufacturers ASUS and ASRock already mention them on the pages of their sites.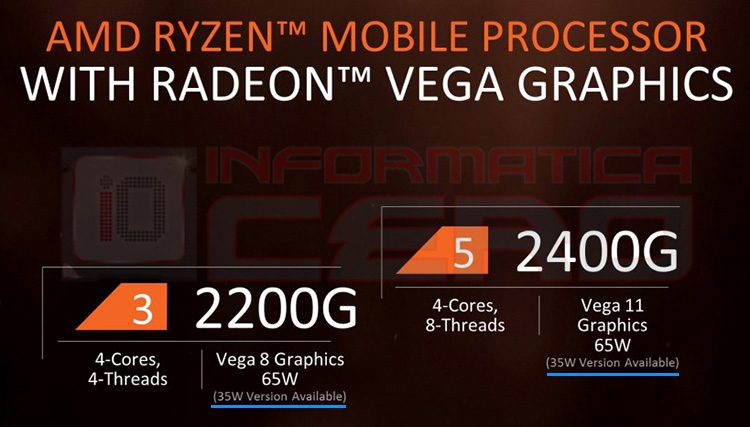 ASRock Company introduced the first Ryzen chips with the GE suffix to the general list of processors supported by ASRock AM4 motherboards. However, subsequently the corresponding lines were removed from the list. According to preliminary data, the frequency of the APU Ryzen 3 2200GE and Ryzen 5 2400GE is the same – 3.2 GHz. In this case, the Ryzen 5 family model, unlike the "younger sister", supports the technology of multithreaded data processing (SMT) and has a more efficient graphics subsystem Radeon RX Vega. A 35 W thermal package should allow enthusiasts to build fanless PCs on the Ryzen 3 2200GE and Ryzen 5 2400GE bases.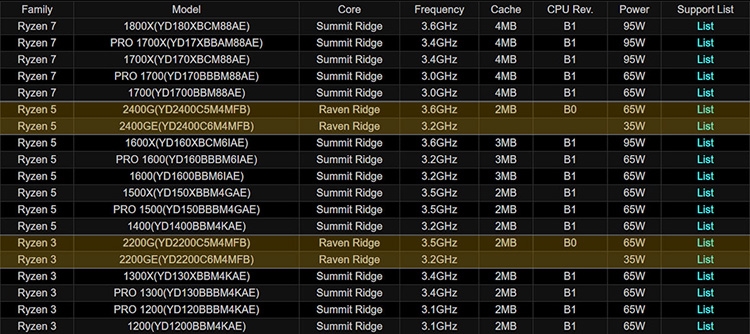 ASUS provided the correct characteristics of the older APU, but the younger specification was confused with that of the 65-watt Ryzen 3 2200G. In addition, it should be noted that none of the Raven Ridge processors has 6 MB of cache in the third level.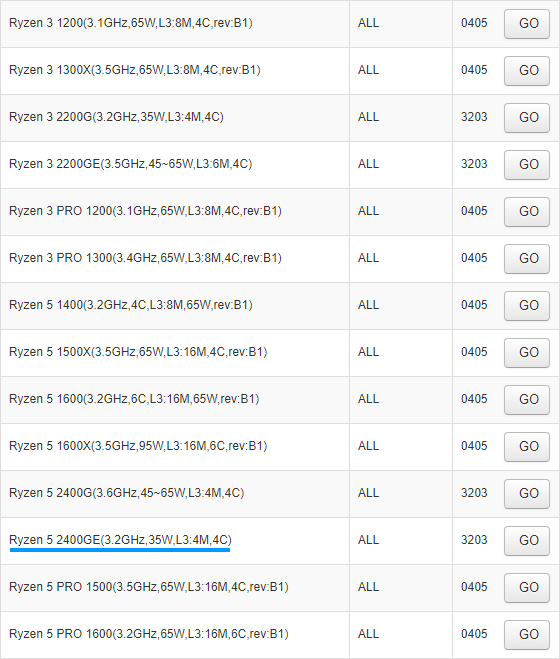 If you notice an error – select it with the mouse and press CTRL + ENTER.