HTC has announced to achieve consolidated sales of NT $ 6.51 billion (US $ 215 million) for September 2017. This is more than double the turnover of NT $ 3.00 billion in August 2017
It would be a sure guess to say that the revenues are likely to go through broadcasts to Google's recently launched Google Pixel 2
However, the overall picture is less positive as it decreases by 30% on a yearly basis.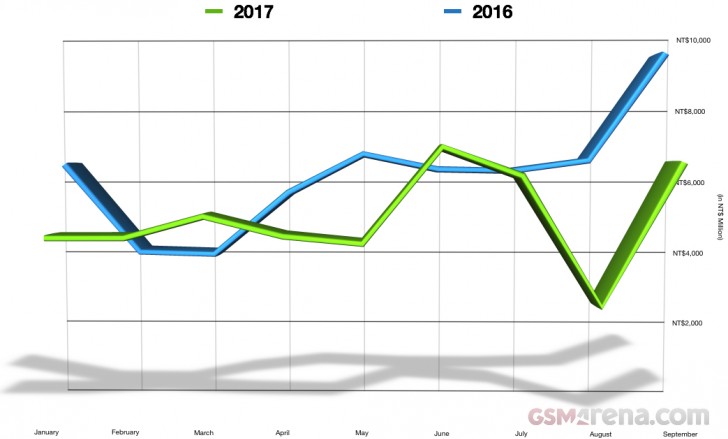 Monthly consolidated turnover
Let's see if HTC can end the year strongly, as rumored to launch several new phones before the year is out, one of the supposedly the U11 Plus is widely considered the first HTC to jump around to an 18: 9 aspect ratio display with minimum framing.
It could also be postulated that HTC after the recent price of the HTC Vive VR Headset additional revenues to see, while the new rumor headset ensures that HTC is not still in this category.
HTC has recorded a net turnover of NT $ 46.3 billion since the beginning of the year, a decrease of 17% compared to the previous year.
Note that these are unchecked numbers. HTC released verified numbers with the quarterly results.
Print this page
SOURCES: TECHCRUNCH.COM GSMARENA.COM MACRUMORS.COM
WIRED.COM FIRSTPOST.COM ANDROIDCENTRAL.COM